Notice
: Undefined index: googleplus_topleft in
/home/content/26/6517526/html/wp-content/plugins/share-and-follow/share-and-follow.php
on line
683
Notice
: Undefined index: googleplus_topright in
/home/content/26/6517526/html/wp-content/plugins/share-and-follow/share-and-follow.php
on line
707
Notice
: Undefined index: gplus in
/home/content/26/6517526/html/wp-content/plugins/share-and-follow/share-and-follow.php
on line
763
Notice
: Undefined index: gplus_share_text in
/home/content/26/6517526/html/wp-content/plugins/share-and-follow/share-and-follow.php
on line
764
Notice
: Undefined index: gplus_popup_text in
/home/content/26/6517526/html/wp-content/plugins/share-and-follow/share-and-follow.php
on line
765
Notice
: Undefined index: netlog in
/home/content/26/6517526/html/wp-content/plugins/share-and-follow/share-and-follow.php
on line
763
Notice
: Undefined index: netlog_share_text in
/home/content/26/6517526/html/wp-content/plugins/share-and-follow/share-and-follow.php
on line
764
Notice
: Undefined index: netlog_popup_text in
/home/content/26/6517526/html/wp-content/plugins/share-and-follow/share-and-follow.php
on line
765
Notice
: Undefined index: pinterest in
/home/content/26/6517526/html/wp-content/plugins/share-and-follow/share-and-follow.php
on line
763
Notice
: Undefined index: pinterest_share_text in
/home/content/26/6517526/html/wp-content/plugins/share-and-follow/share-and-follow.php
on line
764
Notice
: Undefined index: pinterest_popup_text in
/home/content/26/6517526/html/wp-content/plugins/share-and-follow/share-and-follow.php
on line
765
Notice
: Undefined index: googleplus_bottom in
/home/content/26/6517526/html/wp-content/plugins/share-and-follow/share-and-follow.php
on line
775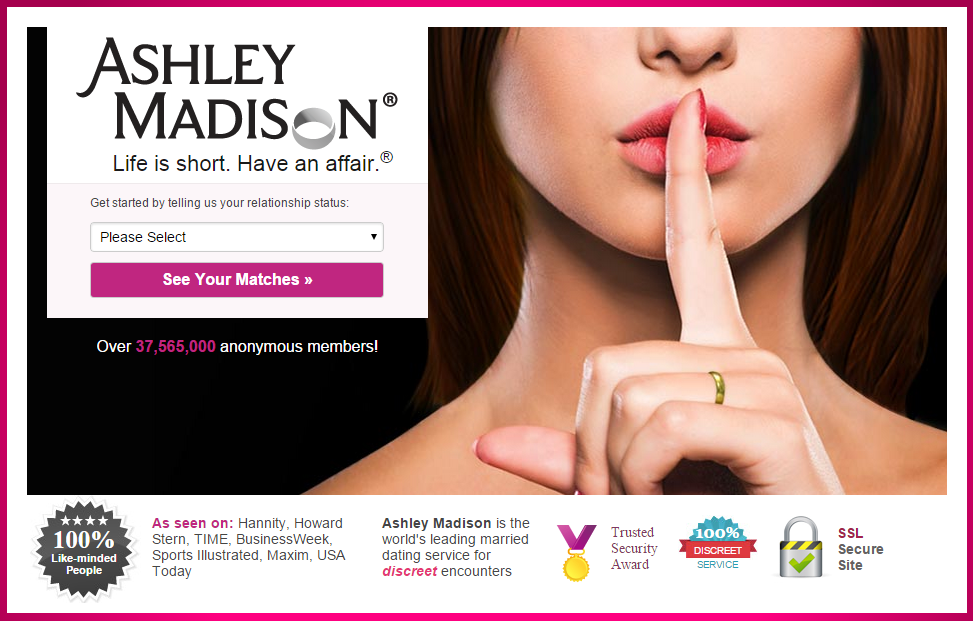 Which is worse, hacking and releasing millions of peoples' personal information or creating an online account to cheat on your spouse?
Recently, a hacking group called "Impact Team" hacked into Ashley Madison, a website used by people in relationships to cheat on their significant other.
Impact Team gave Ashley Madison an ultimatum, If the Ashley Madison website wasn't shut down then all of Ashley Madison's users would have their personal information released to the public. The website wasn't shut down, so the Impact Team released a list online with all of the user's' personal information, including addresses, names, passwords, and credit card numbers.
Who is more in the wrong? Some students at South side against the cheating spouses.
"I think that the person cheating on their spouse is more in the wrong because they know the person they are harming," stated Turner Hall, Junior.
No matter who people think did the least amount of harm, there is no question that both groups are in the wrong.